Free Buda Castle walking tour
This tour really helps you understand what life was like in Medieval Times under the control of Ottomans, and includes many important sights, monuments, and examples from the Middle Ages. The remarkable stories connected to one of the oldest parts of the city and these beautiful buildings like the Matthias Church, the Former Royal Palace, the White House of the Hungarians are revealed by local guides who share the legends and anecdotes with the travelers. A really interesting topic delivered excellently by knowledgeable and passionate local guides!
All you need to do is book a trip below.
Would you like to visit one of the oldest parts of the city? We show you around the Castle District, where you can find the Former Royal Palace, the "White House" of the Hungarians, and the oldest and the nicest buildings of the city. We go closer to the Matthias Church which is the nicest neo-Gothic Church in the city and if you would like to take stunning pictures of the view, then definitely this is your tour, because we show you the Fisherman's Bastion as well, which is one of the nicest lookout towers in Budapest!
Locals usually say; in Pest there is a lot to do, and in Buda there is a lot to see, so come and check the Buda side with us!
Don't forget to browse the plenty of 5 stars reviews of tours on Google to check what the other tourists loved the most when they chose us!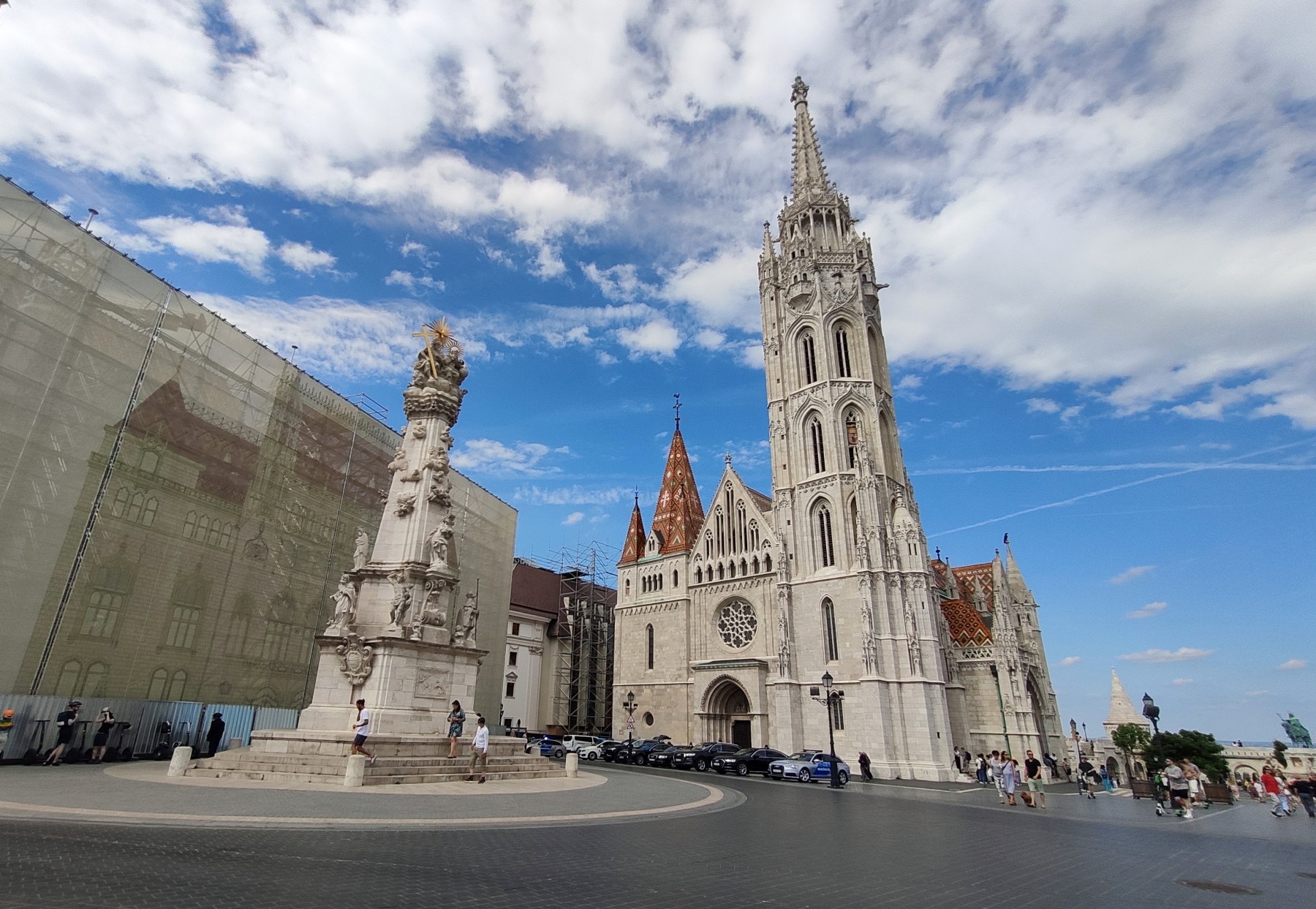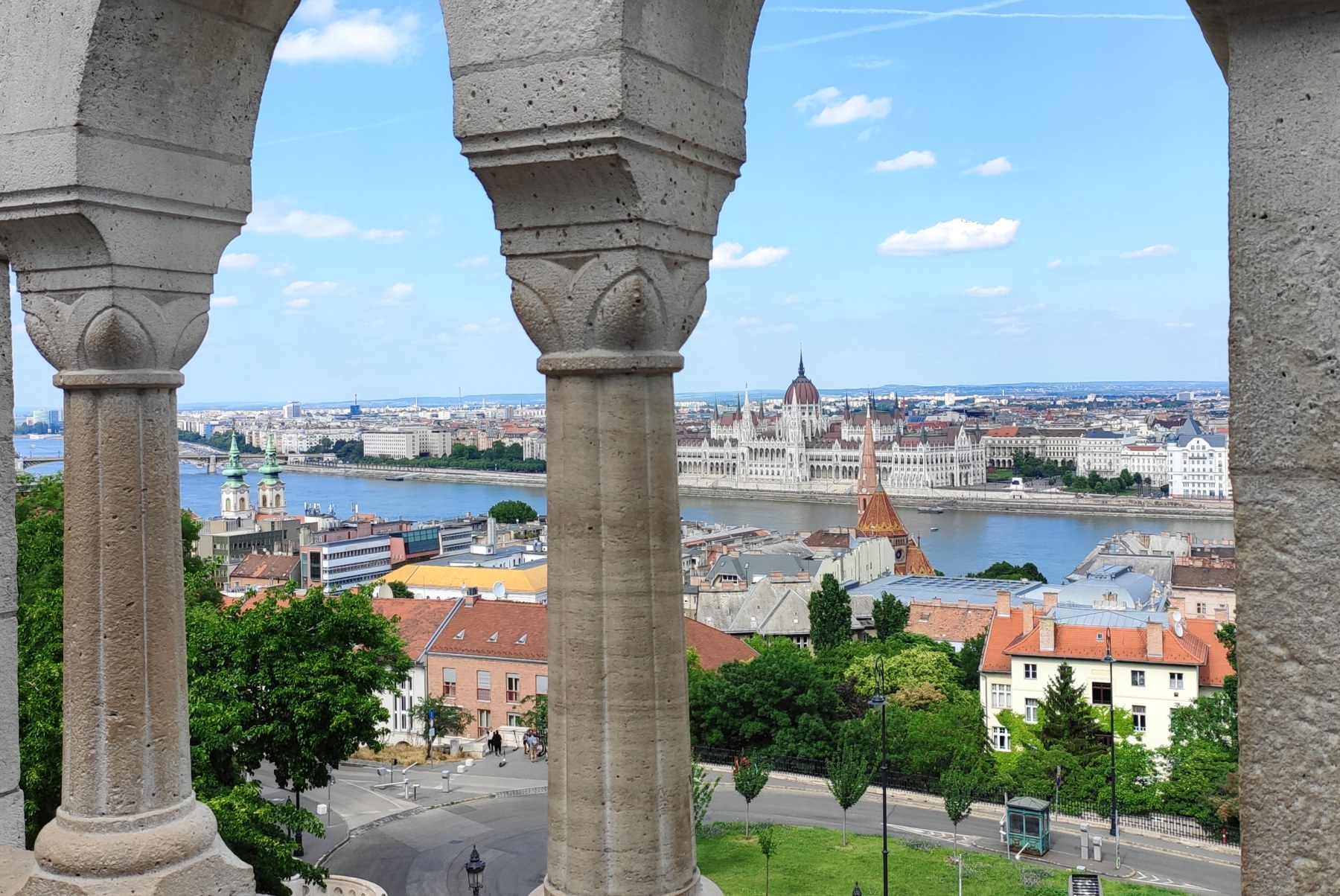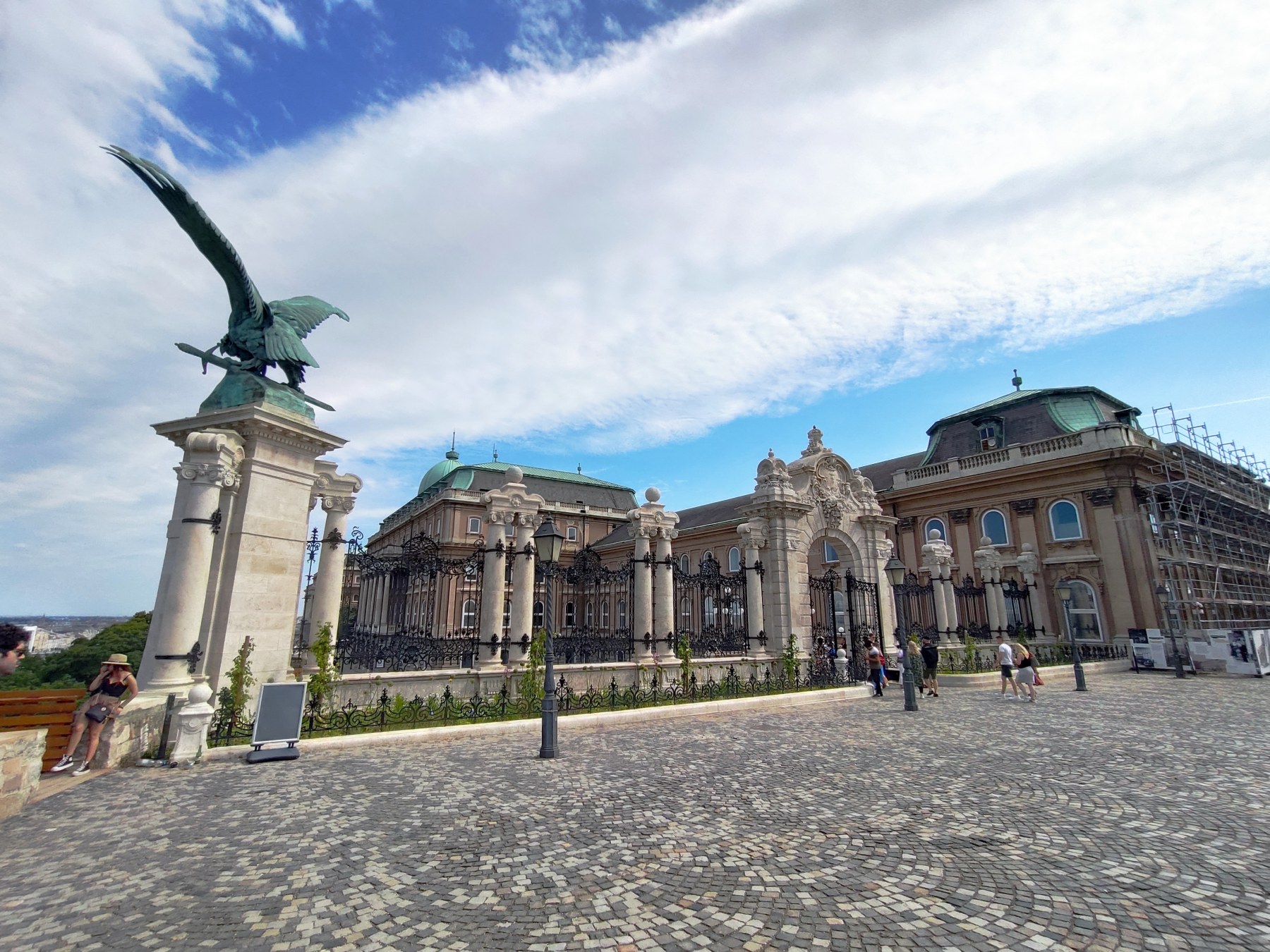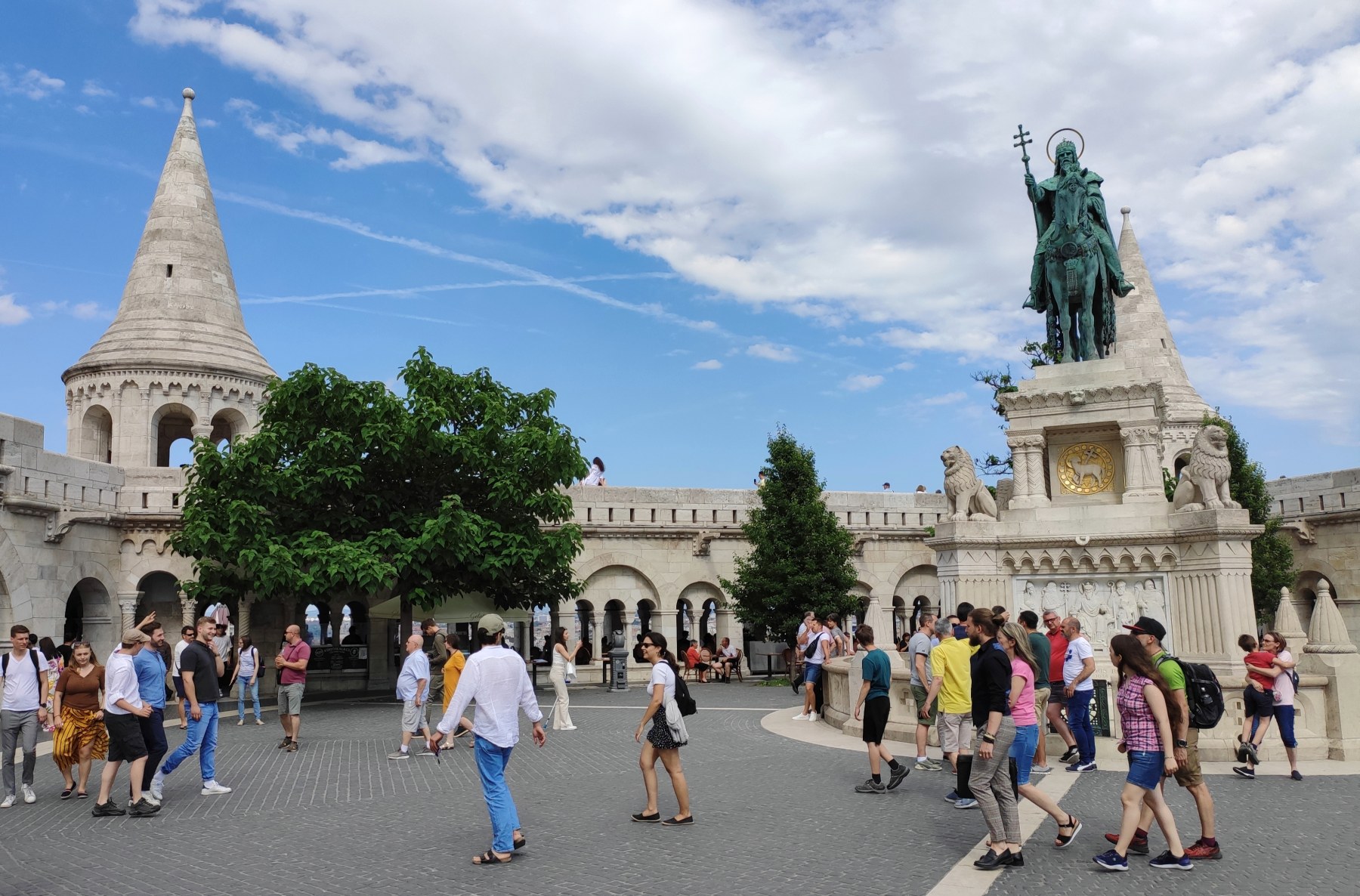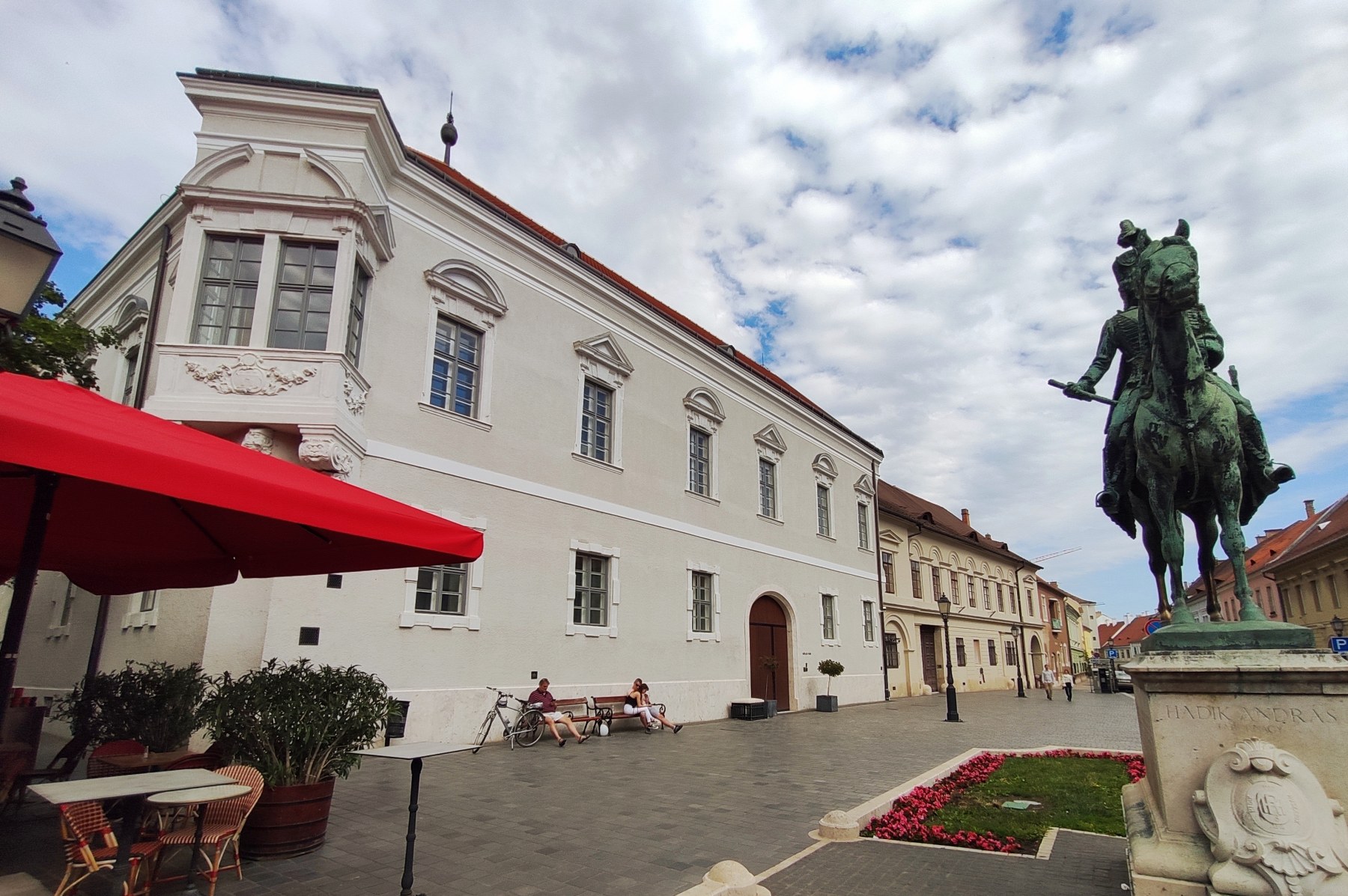 matthias_church_budapest_tour
bud_castle_view_parliament
buda_castle_fishermen_bastion
Snapshots from the Buda Castle
This activity includes:
• Matthias Church
• White House
• Royal Palace
• Fisherman's Bastion
• Ruszwurm Cafe
• Buda Castle
• Fountain of Matias Corvinus
• Vienna Gate
• The Medieval Citadel
• Church of Mary Magdalene
• Saint George's Square
• The Best Views of the City
• History of the Buda Castle
About the free walking tours:
Meeting point:
Széll Kálmán tér (square) when you come upstairs from the metro exit, there is a huge digital clock in the middle of the square. Our guide will be there with the yellow or the blue umbrella. (Click for the map)
Calendar:
Every day 15:30 PM

Please look for the yellow or the blue umbrella!
Book now!
How to book a free walking tour of Buda Castle?
Select a date in the calendar, and choose the beginning of the tour you would like to attend. We will need your email address for the confirmation, your name, and the number of guests (1 if you come alone). We ask your phone number to contact you by WhatsApp in any case of modifications.